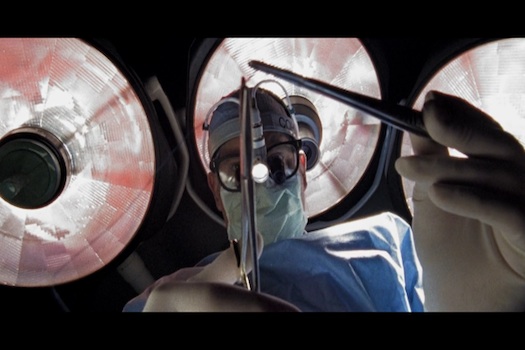 TECHNOLOGY
"Heart Stop Beating" is a fascinating look at the lives of Drs. Billy Cohn and Bud Frazier and their successful implantation of a continuous flow, beatless, mechanical heart.
In March of 2011, two visionary doctors at the Texas Heart Institute replaced the heart of gravely ill patient, Craig Lewis with two turbines that continuously pumped proving human physiology could be supported without a pulse or a heart beat. Directed by Jeremiah Zagar, the documentary filmmaker behind 2008's In a Dream, 'Heart Stop Beating' is his new short which screened at Sundance this week. Just over three minutes in length, the brief yet captivating story of Drs. Billy Cohn and Bud Frazier features glimpses of the operating room, candid interviews with both doctors, and insight into how the medical breakthrough was conceived. What we found most compelling is when Cohn said in regards to Lewis, "By all criteria that we conventionally use to analyze patients, [he's] dead." Defying traditional metrics, this idea was so far out of the box, yet it was actually achieved.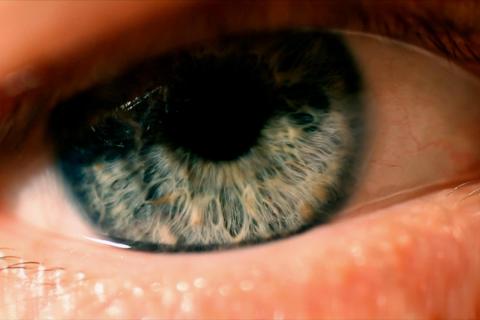 REMAINS is a film about a man's memories of his wife. We see snapshots of these memories; we are a fingertip running through hair, a foot plunging into the ocean, a swaying tree branch. The film is comprised of sound design, years of recorded voice messages, and macro photography. It explores memory by transcribing that which is tactile into that which is visual. The messages become fading imprints and remainders; the rust rather than the iron, the fossil rather than the bone. REMAINS asks the question, how does one remember touch and what is the emotional impact of those memories.
Director(s): Jeremiah Zagar, Nathan Caswell
Producer(s): Jeremy Yaches
Screenwriter(s): Matt Lombardi
Cinematographer: Erik Messerschmidt
Editor(s): Nathan Caswell, Jeremiah Zagar
Sound Designer: Eric Milano
Principal Cast: Noémie Videau, Shauna Pinkett, Ciaran Byrne, Valery Upson, Samia Rose Beeks-Stewart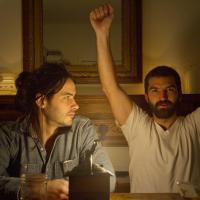 Nathan and Jeremiah met as film students at Emerson College. Their first collaboration was The Unbelievable Truth which premiered at the 2003 Tribeca Film Festival. Nathan currently directs and edits commercials. Jeremiah's feature-length documentary In A Dream premiered at SXSW, was broadcast on HBO and garnered two Emmy nominations.
'In A Dream'
Over the past four decades, artist Isaiah Zagar has covered more than 50,000 square feet of Philadelphia with stunning mosaic murals. In A Dream chronicles his work and his tumultuous relationship with his wife, Julia. It follows the Zagars as their marriage implodes and a harrowing new chapter in their life unfolds.
In A Dream
a film by Jeremiah Zagar
produced by Herzliya Films in association with Red Light Films
9.11.06 - In A Dream was awarded a grant from the New York State Council on the Arts.
6.7.06 - Coney Island, 1945 will be screening at the World Wide Short Film Festival in Canada next week.
4.4.06 - Coney Island, 1945 will be screening at the Brooklyn Underground Film Festival, the Palm Beach Int'l Film Festival, the Indianapolis Int'l Film Festival and the Jacksonville Film Festival in the coming weeks.
2.16.06 - Coney Island, 1945 is scheduled to screen in March at the SXSW Film Festival.

Also, watch the trailer for The System is Broken, a feature-length documentary directed by Josh Banville.
1.23.06 - The teaser trailer for In A Dream is finished and available for viewing here. Let us know what you think.
9.27.05 - Coney Island, 1945 will screen at the The Hamptons Int'l Film Festival and the bfi London Film Festival.
2.14.05 - Herzliya Films produced music videos for:
"Don't Stop" by Brazilian Girls and
"My Eyes Burn" by Matchbook Romance.


HZFilms.com